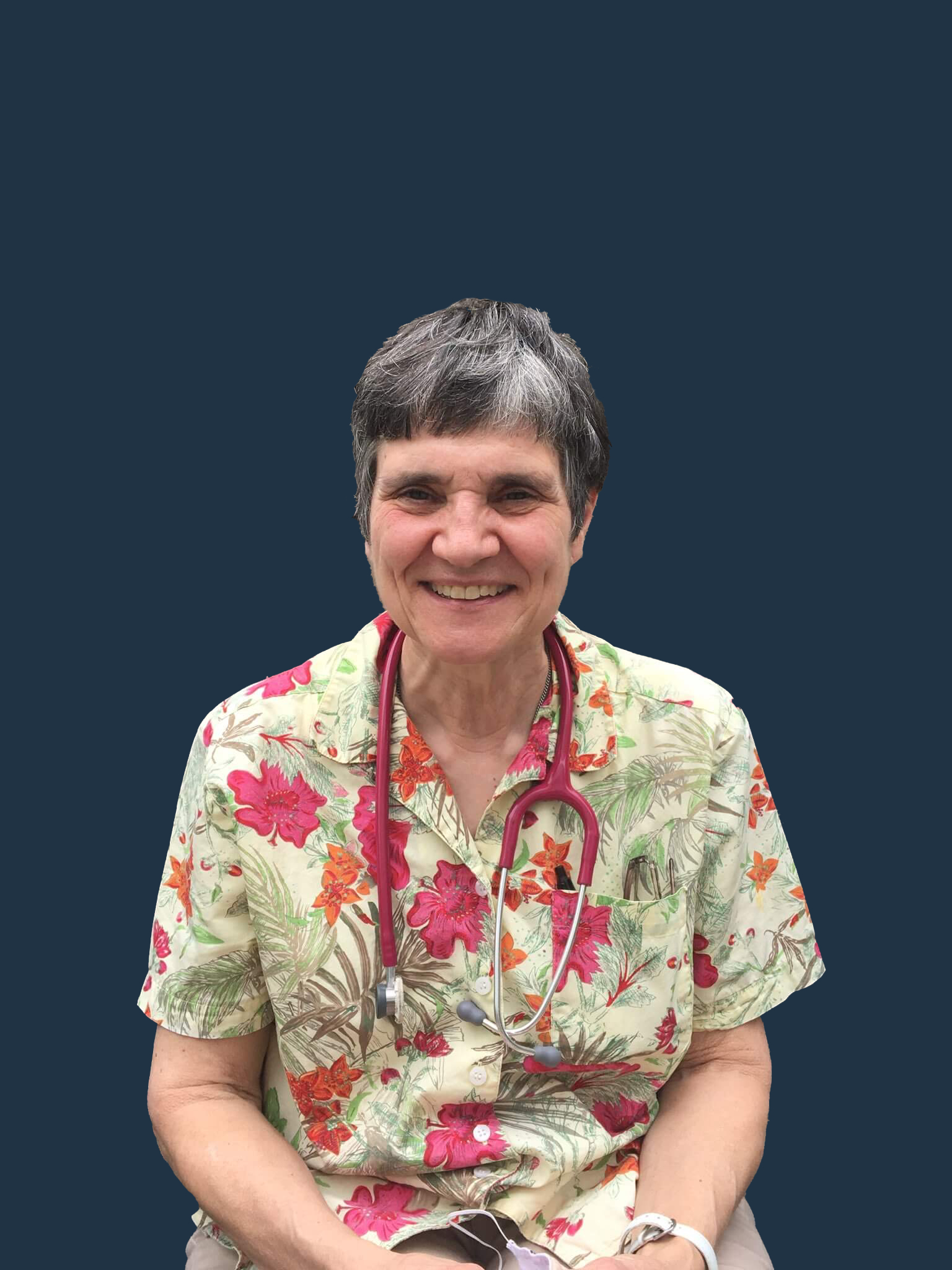 Cardiologist (Residency trained)
Born and raised in Connecticut, Dr. Cecelia Helenski attended the University of Rhode Island in the pre-veterinary program in the department of Agriculture and Animal Science. She graduated with her B.S. in Animal Science and continued her education at the University of Tennessee, Knoxville obtaining a Master of Science degree in veterinary physiology. It was during her work at UT that she developed her interest in cardiology, completing a research study looking at the prevention of aortic thromboembolism in cats.
After completing her Master's Degree Dr. Helenski returned to New England to work for a year as a research associate at US Army Research Institute of Environmental Medicine in Natick, MA. It was during her time at USARIEM that she was accepted to the then new veterinary school at Tufts University in Boston, MA.
Dr. Helenski received her DVM degree from Tufts in 1985 and did a one-year internship in small animal medicine and surgery at Oklahoma State University School of Veterinary Medicine in Stillwater, OK. From Oklahoma the next step was a residency in small animal cardiology and respiratory medicine at the University of Florida, Gainesville, FL.
After one year she transferred to the University of Pennsylvania to finish her residency. Upon finishing her residency program Dr. Helenski was accepted to a one-year fellowship at Temple University Medical School studying the role of inflammation in venous thrombosis. In 1990 Dr. Helenski began working at Hickory Veterinary Hospital doing cardiology cases in both dogs and cats.
---