Ophthalmology is the branch of medicine which deals with the anatomy, physiology and diseases of the eye.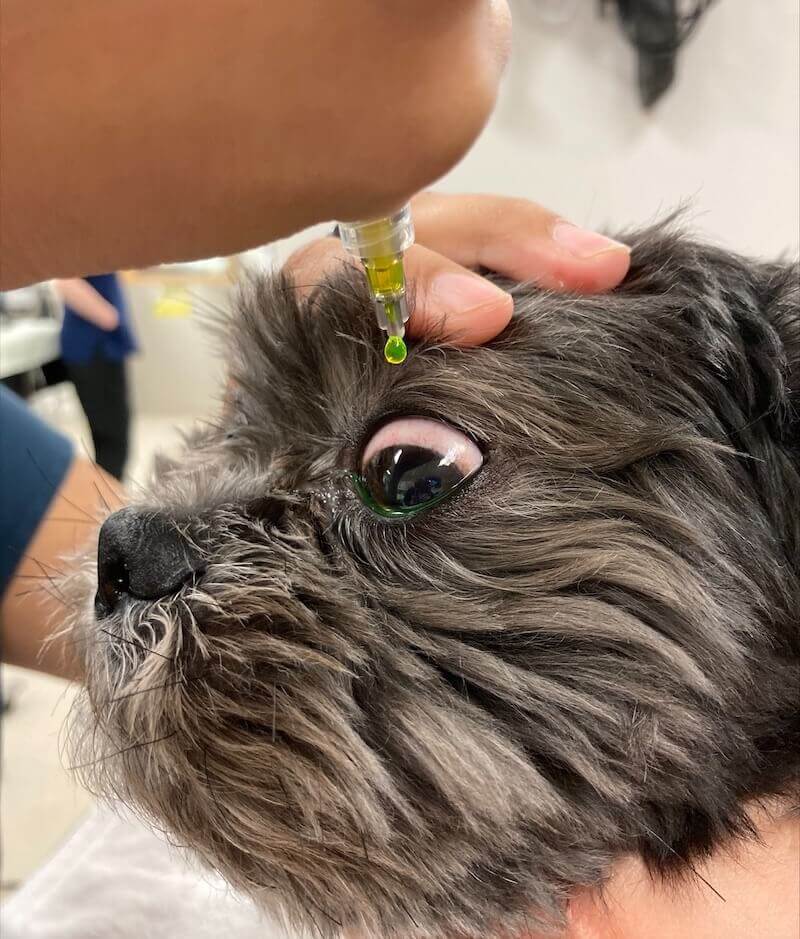 Animals suffer from eye problems that are similar to those which affect humans. While early ocular disease and minor conditions can be managed appropriately by your pet's primary care veterinarian, more serious conditions like blindness, glaucoma, eyelid defects, retinal degeneration or ocular tumors may need the expertise of a veterinary ophthalmologist.
Improved ocular health results in improved quality of life for pets and their human families. We are dedicated to providing outstanding service to our clients while assuring the very best of care for their pets. Our board-certified ophthalmologist, Dr. Seth Koch has advanced training and years of experience with ophthalmic diagnosis and treatment.
Ophthalmology Diagnostics and Treatments include:
Comprehensive ophthalmic examinations;
Canine Eye Registry Foundation (CERF) exams
Medical management of all ocular diseases
Chondrectomy for everted cartilage
Evisceration & Prosthesis
Ectopic cilia/lid surgery
Conjunctival flap/graft
Entropion/lid surgery
Cytology
Enucleation
Glaucoma treatment
Distichiasis/lid surgery
Corneal laceration repair
Corneoconjunctival transposition
Grid Keratotomy; Superficial Keratectomy