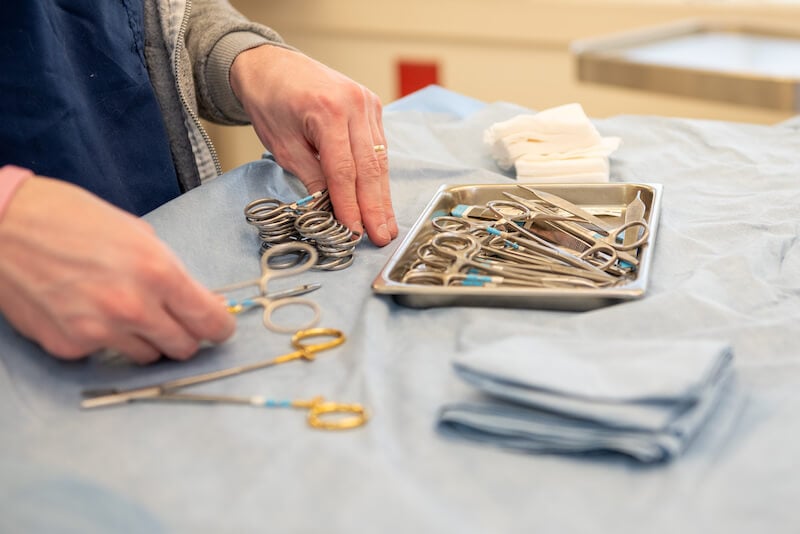 Neurology is the branch of medicine that treats diseases of the nervous system; the brain, spinal cord, and peripheral nerves. This encompasses such common problems as epilepsy, vestibular disease, intervertebral disc disease, congenital disorders, neoplasia and other various issues.
A board-certified neurologist is trained in state-of-the-art diagnostic and therapeutic techniques. They will utilize advanced imaging such as CT or MRI scans to look at the structure of the nervous system, cerebrospinal fluid (CSF) tap and analysis, muscle and nerve biopsy, and neurosurgical approaches to the brain, cervical, thoracic and lumbar spine.
Dr. Will Kay Jr was trained at a surgery intensive program at Mississippi State University, achieving board certification and diplomate status of the American College of Veterinary Internal Medicine in 2018. Following his training he entered practice at Garden State Veterinary Specialists (GSVS) in 2018, where he continues to work as a staff neurologist in addition to his work at Hickory. Dr.Will Kay Jr treats thousands of patients a year. He has a strong interest in neurosurgical techniques and is able to perform a variety of neurosurgical options to treat patients with various neurological conditions. These procedures include ventral slot, hemilaminectomy, dorsal laminectomy, atlantoaxial stabilization, craniotomy, foramen magnum decompression, durotomy and marsupialization (to treat caudal occipital malformation syndrome), tumor removal, spinal stabilization, ventriculoperitoneal shunt placement, and other various surgical procedures. In addition to surgical services Dr. Will Kay Jr is able to provide treatment plans for medical neurological conditions, such as seizure disorders, vestibular syndrome, degenerative diseases, inflammatory disease, neuromuscular disease, and movement disorders.
Dr. Will Kay Jr is available for scheduled consultations Mondays through Fridays and weekends for emergencies by request.