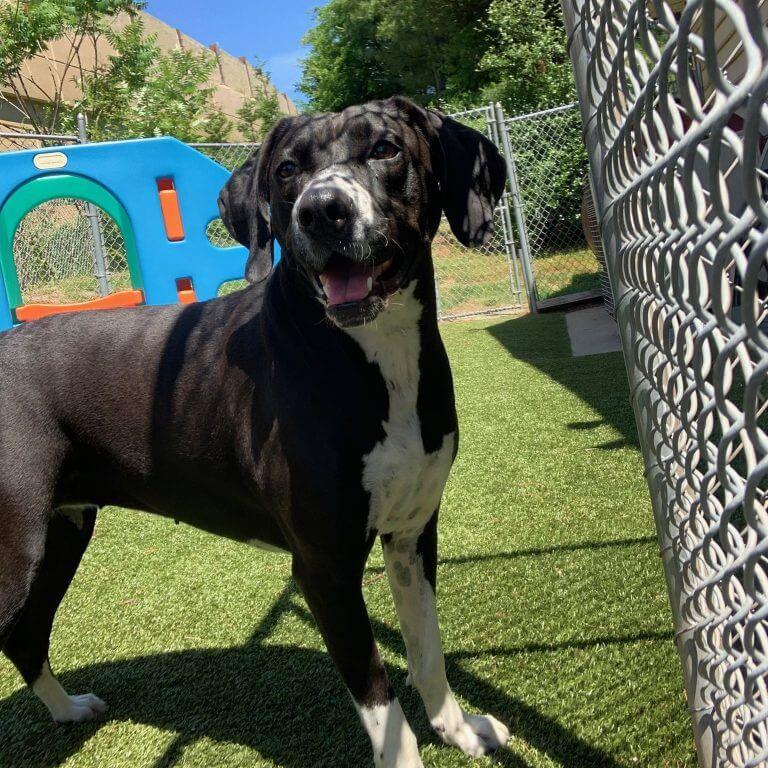 What is Day Boarding?
Hickory Pet Inn offers pet parents a great alternative to leaving their pet companion home alone for the day. Maybe you have planned a long and much-needed day out of the house, have projects being done at home, or are just looking for a change of scenery for your dog or cat. This is perfect for those times where an overnight stay is not quite necessary.
When Can My Pet Be Dropped Off For Day Boarding?
Pets can be dropped off in the morning and picked up the same day before close of business*. This will save you the worry of returning home to possible messes or even an earful from your pet for leaving them alone all day! Your companion will get lots of fresh air and exercise, and you will have peace of mind knowing that your pet is safe, having fun, and being well cared for by our loving and attentive staff.
*Please be aware that if you do not pick up your pet by the close of business they will be considered as boarding overnight and additional overnight boarding fees will be applied.
What is Required for Day Boarding?
For the safety and well-being of your pet and our other guests we require all boarders to be up to date on vaccines. Proof of all vaccines must be presented prior to boarding.
Vaccine Requirements for Dogs:
Rabies
DHPP (Distemper, Parvovirus)
Canine Influenza
Bordetella (kennel cough)
Vaccine Requirements For Cats:
New to Day Boarding?
If your pet has not boarded with us yet let us know by filling out our one time Agreement Form below:
If you are already a client of Hickory Pet Inn, please call us at (610) 825-8895 today to request your reservation!