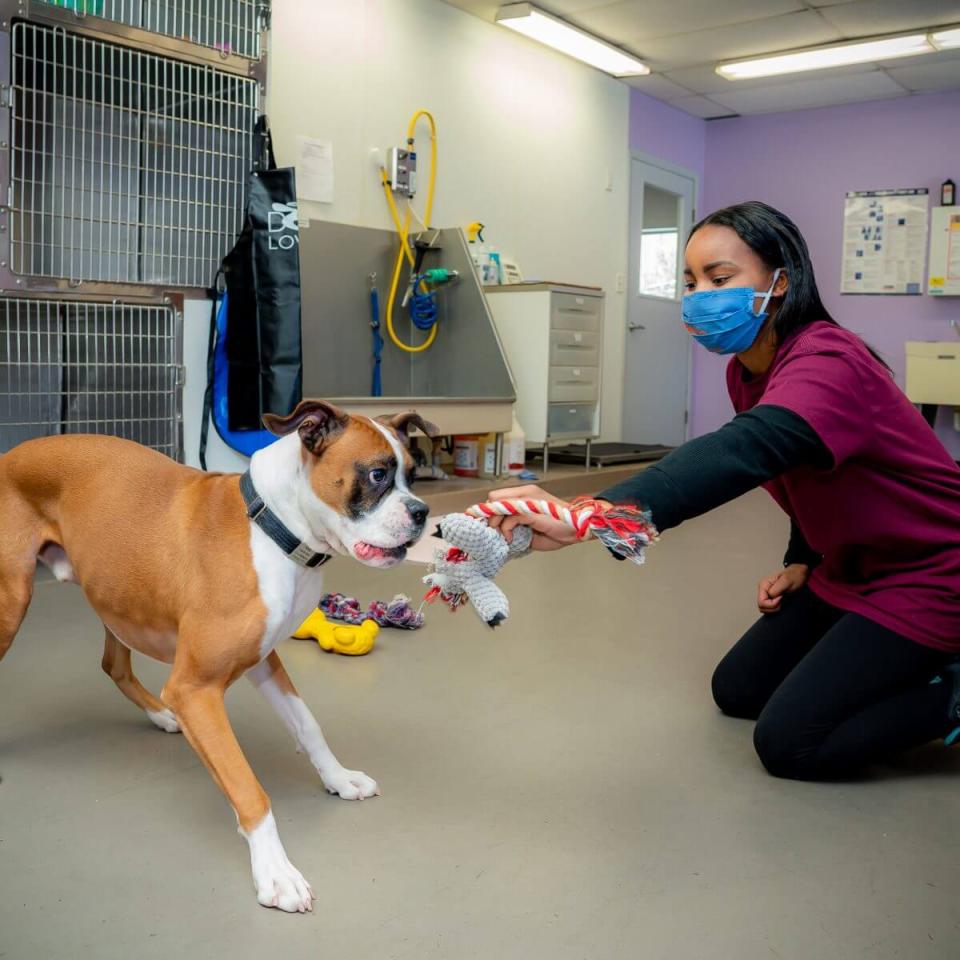 Hickory Pet Inn offers an excellent way to get your dog used to spending time away from you by having a fun-filled day of exercise and socializing! If you have been working from home and plan to return to your workplace in the future, Playcare is the perfect way to ease your pet into the change. Separation anxiety can occur at any age, but by gradually increasing your pet's time at Playcare they can get used to the separation. We offer a variety of packages that allow you to drop off and pick up around your schedule, and even do so without calling to schedule. Pick them up after work knowing your dog has had the time of their lives playing with friends instead of cooped up at home. We've got you covered!
What are the benefits of playcare for my dog?
Along with preventing separation anxiety, Playcare gives your dog the chance to play with other dogs, get great exercise, and get a great mental release in a healthy and safe way. If your dog does not get along with other dogs, our pet-loving staff will play with them and make sure they get out of their kennel for fun and exercise. We have an Astroturf backyard for prime outdoor play where your pet will be closely supervised to ensure their safety and that of the other pets.
What is required for playcare?
All dogs have to be evaluated by our talented staff to make sure their temperament is a good fit for Playcare. All dogs must be current on their required vaccinations and have been spayed or neutered.
When can my dog come to playcare?
We offer playcare Monday through Friday. We require drop off to take place by 10:00am and pickup by 5:00pm. Please note these hours are subject to change with seasonal increases and/or holidays.
Do you offer a trial for my dog?
Yes! We offer a free trial evaluation where you bring your dog in for the day!
We understand that dogs can become nervous if they aren't used to playcare or being away from you for extended periods of time. This allows us time to ensure that your dog is comfortable and ready to enjoy playcare with other dogs safely.
How do I sign up?
Get started by filling out a one-time application for your dog:
Ask us about our membership packages to save on your dog's playcare!