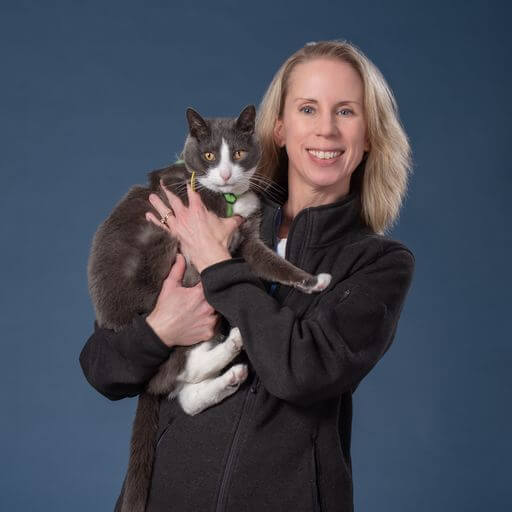 Radiologist
Jennifer Reetz is originally from Easton, Pennsylvania. She received her undergraduate degree from Penn State University in 1993 and then proceeded to the University of Tennessee to complete her Doctor of Veterinary Medicine in 1997. Her post graduate work includes a one-year equine ambulatory internship at Ohio State University and a two-year large animal medicine residency at Cornell University.
Following Cornell, Dr. Reetz worked in a private equine referral hospital, performing internal medicine, ambulatory and anesthesia duties. In 2001, she became board-certified in large animal internal medicine.
After three years in large animal private practice, Dr. Reetz decided to pursue a different career path and in 2003, entered a three-year residency program in Diagnostic Imaging at the University of Pennsylvania. She completed the residency and became board-certified in radiology in 2006.
She has remained at the University of Pennsylvania since her residency, performing primarily hospital duties (includes radiography, ultrasonography, fluoroscopy, CT and MRI), resident and student teaching, and a small amount of research.
---