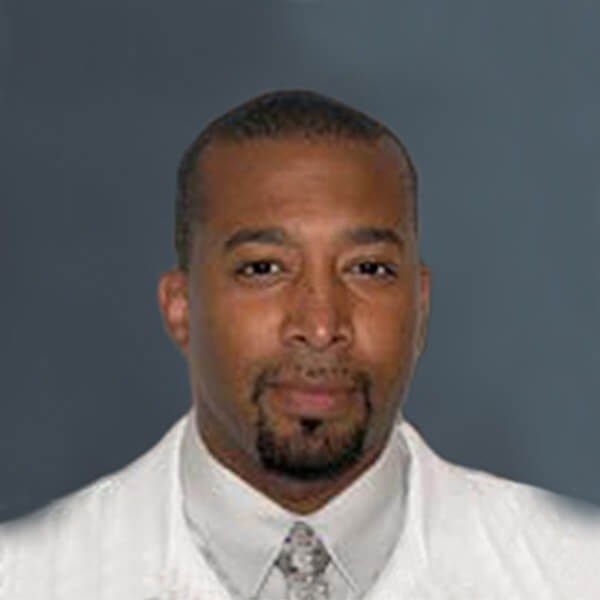 Cardiologist
Dr. Goodwin specializes in Interventional Cardiology Services, including implantation of pacemakers, closing abnormal vessels with self-expanding devices, angiography to visualize vascular defects, and balloon valvuloplasty to open narrowed vessels in the body.
Dr. Goodwin offers comprehensive consultations and complete cardiac evaluations utilizing radiography, color flow Doppler echocardiography, electrocardiography, 24-hour ambulatory electrocardiographic (Holter) monitoring, and cardiac event recording in the diagnosis and management of patients with all forms of congenital and acquired heart disease. Dr. Goodwin received his veterinary degree from Tuskegee University.
He completed his internship in 2000 at the Coral Springs Animal Hospital, and then went on to complete a cardiology residency at Purdue University from 2005 to 2008. Dr. Goodwin is a Diplomate of The American College of Veterinary Internal Medicine (Cardiology).
We are happy to have Dr. Goodwin as a per diem cardiologist at Hickory Veterinary and Specialty Hospital.
---