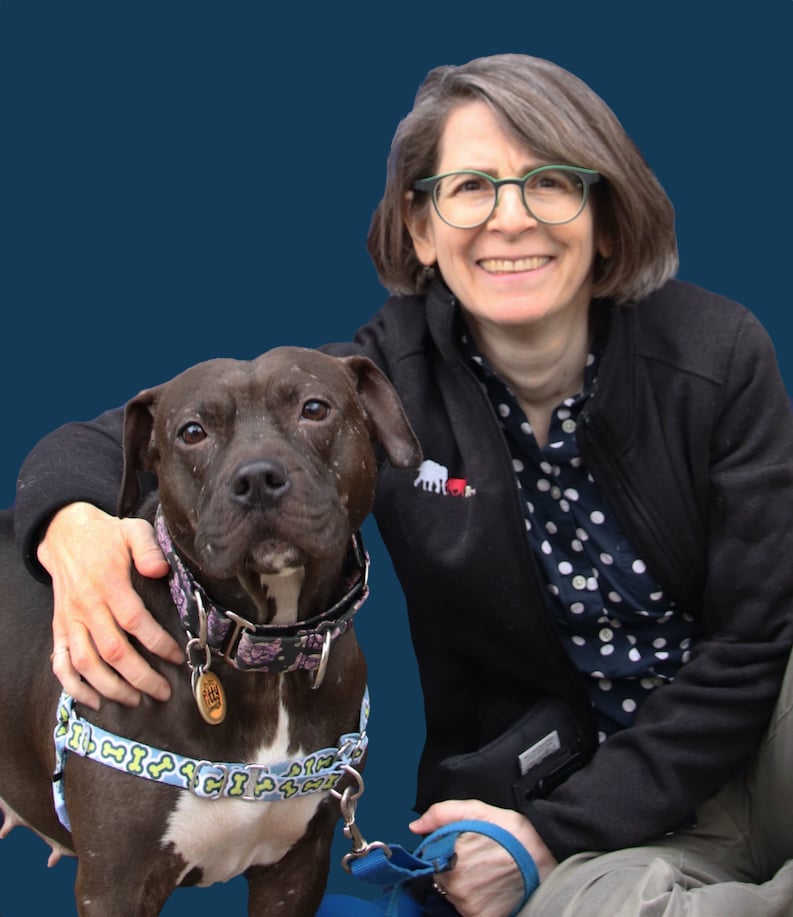 Behaviorist
Dr. Laurie Bergman is a graduate of the University of Pennsylvania School of Veterinary Medicine. She completed an undergraduate degree in Biology at Barnard College, Columbia University. After graduating from veterinary school Dr. Bergman worked in small animal practice on Cape Cod and completed an internship in wildlife medicine and surgery at Tufts University. In 1998, Dr. Bergman began to work full time in veterinary behavior in a house call practice in the Boston area. In early 2000, she left the East Coast to begin her residency in Veterinary Behavior at the University of California, Davis. Dr. Bergman completed her residency in 2002 and became a Diplomate of the American College of Veterinary Behaviorists in 2003. When Dr. Bergman became board certified there were fewer than 60 DACVBs worldwide. Currently, she is one of fewer than 100 through the US, Canada, Australia, Europe and Asia. Dr. Bergman remained in California, working for UC Davis, running a satellite behavior service in San Diego where she had a chance to work with the San Diego Zoo and Wild Animal Park as well as treating pets and training vet students and residents.
Dr. Bergman has been living and working in private practice in this area since 2008, most recently at NorthStar Vets in New Jersey before starting at Hickory in 2020. In addition to treating behavior problems in pet dogs and cats, Dr. Bergman has a strong interest and background in avian and exotic pet behavior, dating back to a college job in the Bird Department at the Bronx Zoo. Dr. Bergman has authored several book chapters on dog, cat, and parrot behavior and has been a consultant for Veterinary Information Network since 2004. She has lectured extensively at veterinary conferences throughout the US as well as internationally.
As a working parent, managing kids, a house and pets of her own, Dr. Bergman strives to provide her clients with practical, realistic treatments for their pets. Behavior problems can have major impacts on our bonds with our pets and lives together. Her goal is to help you understand your pets' behaviors so you can understand how to help them.
---