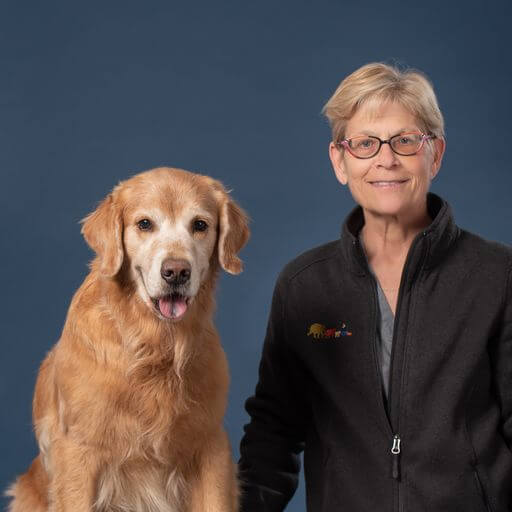 Theriogenologist
Dr. Melissa Goodman is a 1979 graduate of the University of Pennsylvania with a BA in Molecular Biology with a minor in French, and a 1983 graduate of the University of Florida College of Veterinary Medicine.
After 5 years in small animal practice at Hickory Veterinary Hospital, she joined International Canine Genetics, Inc. where she received specialized training in small animal reproduction and became Vice President of Veterinary Services. Dr. Goodman currently maintains a specialty practice in the reproduction of dogs and cats in suburban Philadelphia, PA.
The one and only time Philadelphia Magazine chose to honor Top Vets in the Philadelphia area, Dr. Goodman was chosen to be part of that group. She has authored numerous publications in the field of canine reproduction for both veterinarians and dog breeders, and is a regular speaker to both groups.
Dr. Goodman has been the Veterinary Advisor to the American Kennel Club, an adjunct professor at the University of Pennsylvania School of Veterinary Medicine, and a consultant to The Seeing Eye in Morristown, NJ as well as the United States Military Working Dog Program in San Antonio, TX. Dr. Goodman exhibits and breeds Golden Retrievers, is active in conformation, field, agility and obedience events, is a past Director of the Golden Retriever Club of America and a past Chairman of the GRCA Health & Genetics Committee.
She has been on the Board of Directors of the Society for Theriogenology, the national organization of veterinarians dedicated to veterinary reproduction; during her term she organized a symposium for this organization entitled "Ethics and Professionalism in Small Animal Theriogenology".
---