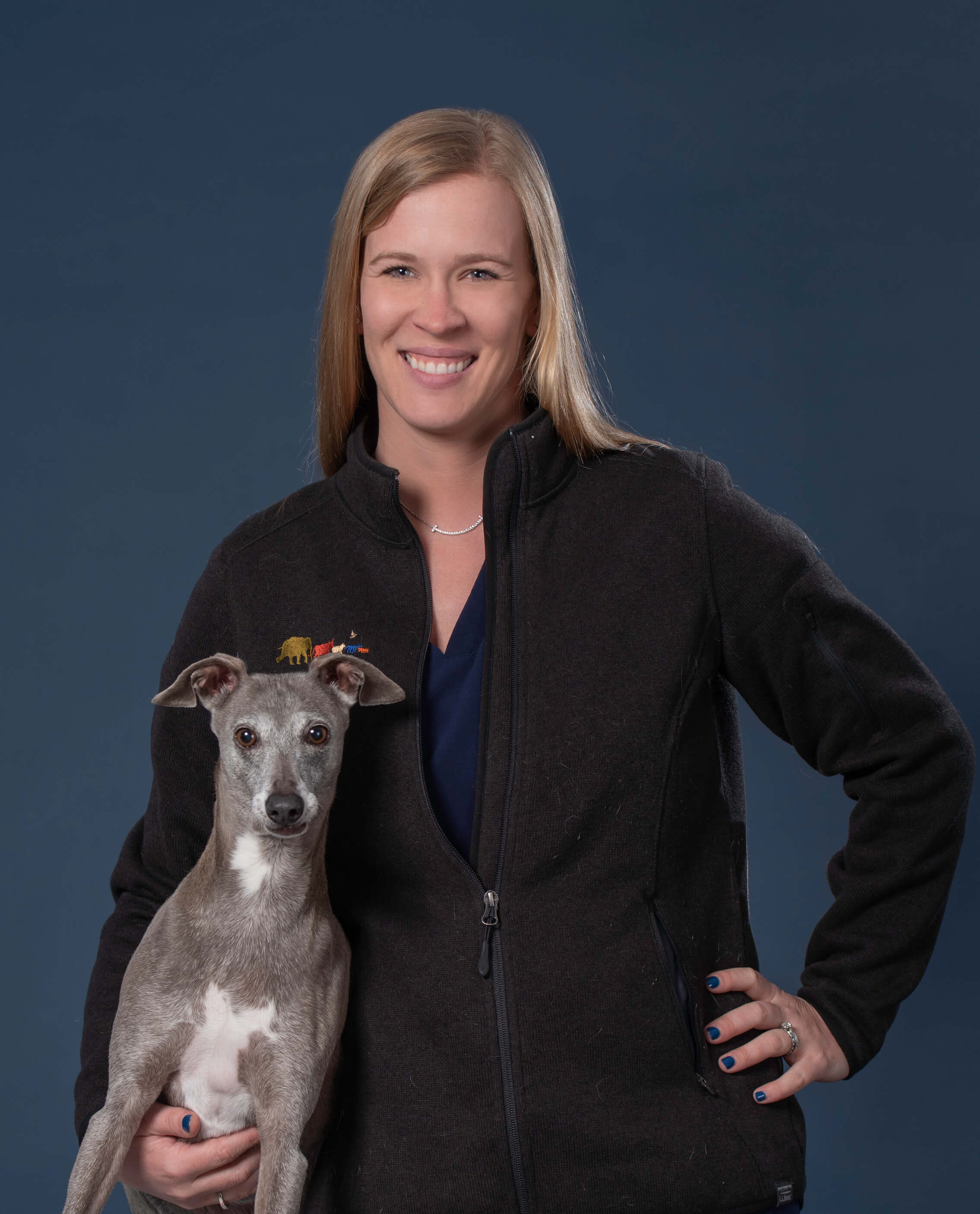 Co-Owner/General Practitioner/ Physical Rehabilitation
Dr. Tiffany Kay is co-owner of Hickory Veterinary and Specialty Hospital. Originally she grew up in Vandling, PA, a small town just north of Scranton. She earned her bachelors degree from the University of Scranton, prior to attending veterinary school at the University of Pennsylvania. Tiffany met Will in veterinary school and they got married shortly after graduation.
She has developed diverse experiences as a practitioner while moving across the country (several times) while Will pursued his specialty training. She has practiced in San Diego, CA, as an emergency veterinary at a high volume clinic, followed by general practice at a small private practice in Mississippi. Here she had her first son, James Jackson. Most recently, Tiffany had been working at a large general practice in New Jersey. This is where she had her second son, Oliver William. Family ties have now brought her here to Hickory to take ownership of the clinic in February 2020.
Tiffany provides general practice, emergency, dental and surgical services to our clients and patients. Tiffany loves dentistry and internal medicine cases most, but her favorite aspect of veterinary medicine is the bond she creates with the pet and owner that builds trust and helps pets live their best lives.
Tiffany has recently found a love of physical rehabilitation and after her recent certification completion, enjoys providing this service to help heal both dogs and cats alike post operatively and also providing a higher quality of life in older age, painful and arthritic pets.
On her off time, she enjoys to travel with her family, plan events and crafting, and making time to see her close friends. She has two dogs, Winston and a new addition to the family June, she is a rescue from Mississippi and two cats, Sharkey and Bones. She is so excited to be back in her husbands hometown and finally settle down with her house full of boys!
---