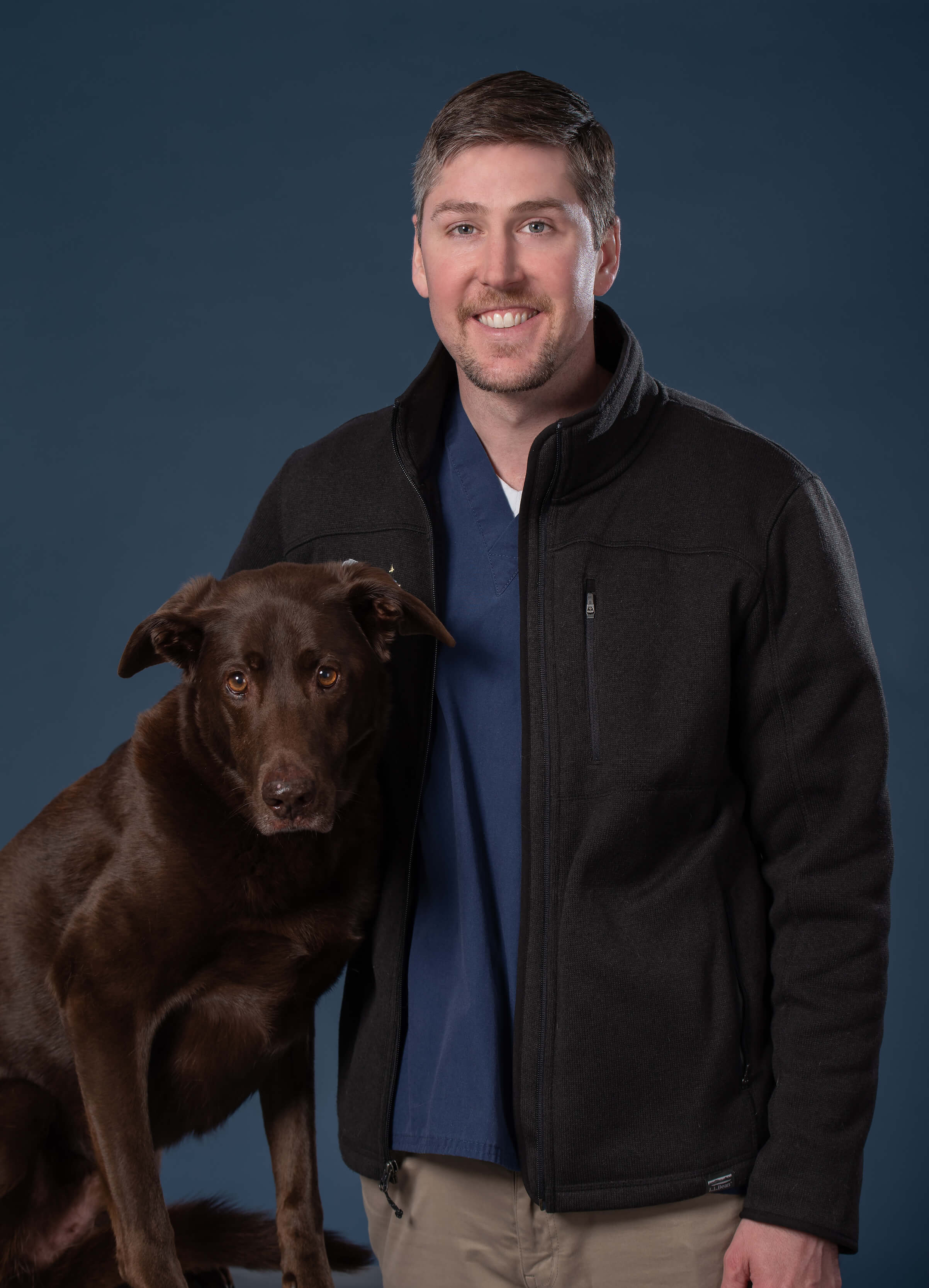 Co-owner/Neurologist
William Kay, Jr., is a third generation veterinarian and son of Dr. Nancy Brown, the clinics previous owner, and grandson of the clinics founder, Dr. William Brown. He joined his father, William Kay, Sr. in pursuing the specialty of neurology. He attended veterinary school at the University of Pennsylvania, followed by a rotating internship at the Veterinary Specialty Hospital of San Diego. He then completed a 3-year neurology/neurosurgical residency at Mississippi State University. He grew up on the premises and lived at Hickory until he was 15. He is thrilled to finally have returned home and has taken over the family business!
Dr. Kay provides both medical and surgical neurology expertise to Hickory treating numerous conditions including seizure disorders, vestibular disease, inflammatory diseases of the central nervous system, intervertebral disc disease, Chiari-like malformation, atlantoaxial (AA) subluxation, traumatic brain and spinal cord injury, neoplasia, neuromuscular disorders, and various other neurological conditions.
He is also married to a veterinarian, Tiffany Kay, VMD, who he met in vet school. They have two sons; James and Oliver, two dogs and two cats: Winston and Gia, Sharkey and Bones.
---